Bonjour:
I have a friend that has collected this strange Scarabaeidae, this scarab was running on the sand in the north of Paraguay (near border of Brazil). It seem a Melolonthinae, but, by the claws not cleft (all it seem in size and form) do I believe that it can be a Dynastinae?: Cyclocephalini?.
Is another curious fact that it lacks posterior wings (is ápterous), somebody know the genera or specie?.
Please apologize, to include several pictures of this species:
Paraguay: Dpto: Amambay: Cerro Corá 5. II. 2006.
Measures: 9.Mm. the antennas have 9 segments (club with 3).
Dorsal view: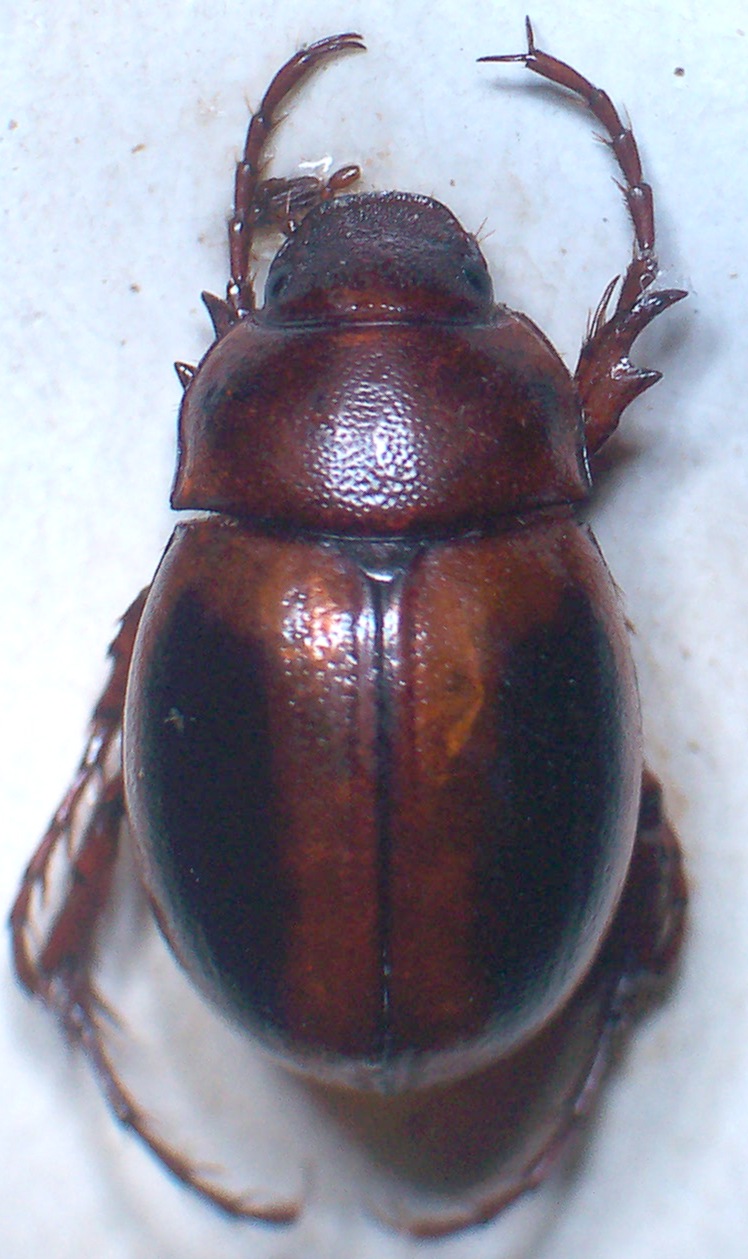 lateral view: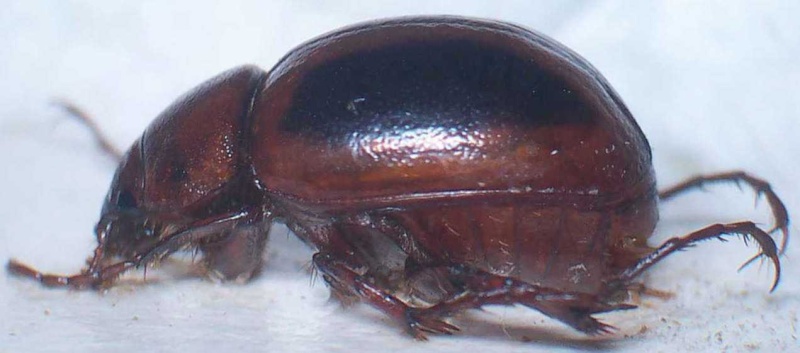 head and pronotum:
aedeagus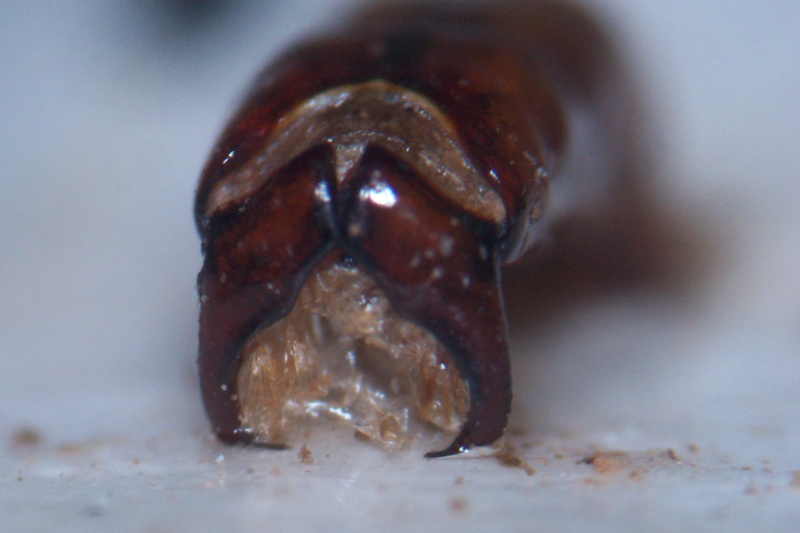 aedeagus lateral view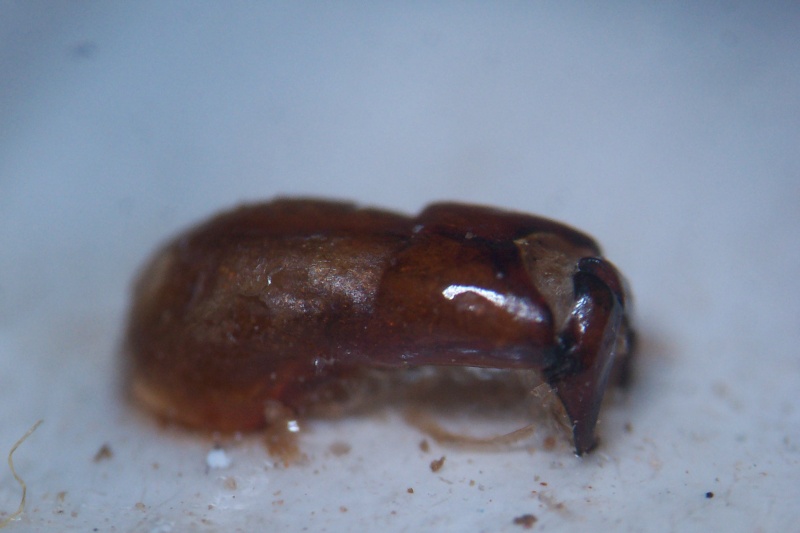 greetings to all
Carlos