Pardon but it seems that the image one can not see in the previous message, so I put it again (together with the text):
Bonjour amis:
Somebody knows this species? I identify it as Dichotomius cuprinus (Felsche, 1901) but I have doubts, the elytron are with reddish bottom with greenish shine (that is not noticed in the picture) the stries are formed by remarkable points, interestrias flat almost without points (neither very visible in this picture), clipeo with wrinkles non points. The metatibial spur is strongly marginated. it seems to be near to the group of D. carbonarius, but I can be wrong !!.
It is from Brazil: Rondonia: Alto Río Senger. XII. 2003.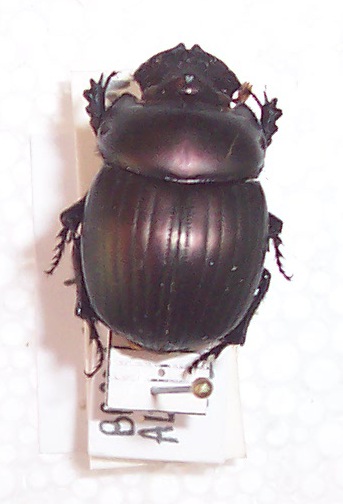 20 mm. long
Je remercie tout commentaire dans ce respect,
Merci